Four hundred years after the death of Miguel de Cervantes, Spanish literature is in rude health. Novelists such as Javier Marías, Javier Cercas and Enrique Vila-Matas enjoy a respectable profile in the Anglosphere, while publishers such as the excellent Hispabooks help to introduce the country's novelists to a wider international audience. However, while in 2001 Spanish ranked as the third most popular language in the UK for translated fiction, it has since lost ground to Italian, Japanese, Swedish and German – and those Spanish-language authors who do sell well in English tend to come from Latin American countries (Isabel Allende, Mario Vargas Llosa, Roberto Bolaño). It's time that the birthplace of the novel truly received its due among English-speaking readers. Here to recommend some of the best untranslated Spanish novels is Marta Pérez-Carbonell, professor at Colgate University and author of the just-published The Fictional World of Javier Marías.
---
La hija del caníbal (The Cannibal's Daughter)
Rosa Montero
Rosa Montero is one of the best writers in contemporary Spain. She has been producing remarkable novels since the 1970s, so it is amazing that only two or three of them exist in translation. Her stories are compelling, perceptive and beautifully written and address some of the essential themes of the Spanish nation during and after Franco's dictatorship: oppression, identity, the struggles of women, memory, Spain's past). La hija del caníbal is a sensational novel that starts with a woman who goes on holiday with her husband. While they wait to board the plane at Madrid airport, he goes to the toilet and never comes out. The beginning is thrilling and it leads to an absorbing and insightful story that explores the core of the protagonist's identity as it revisits passages of the Spanish Civil War, shaking presumed knowledge about both.
---
Plenilunio (Plenilune)
Antonio Muñoz Molina
As with Montero, choosing a particular novel by Antonio Muñoz Molina is challenge in itself. Plenilunio could be defined ostensibly as a noir novel in which a detective investigates the murder of a child. However, tags such as "detective fiction" or "noir novel" may deter certain readers, who may not associate them with the type of meticulous and polished prose that characterises Muñoz Molina, who has frequently described writers as craftsmen. This is a story of a man's obsession to find out the truth about a story that ends up consuming him entirely. The most bewildering and unexpected ending made me throw this beautiful book on the floor— a reaction I have only had once before, upon finishing J.M. Coetzee's Disgrace. 
---
Noches sin dormir
Elvira Lindo
This is not quite a novel; Elvira Lindo spent several years in New York City while her husband (writer Antonio Muñoz Molina: see above) served as Director of the Instituto Cervantes and taught at different American universities. During this time, she wrote wonderful accounts of her experiences in the city. In her latest, Noches sin dormir, she opens up like never before, admitting to her fears, sharing her thoughts and her sleepless nights with the reader. Like a true flâneuse, she makes all her wanderings and wonderings matter, telling the story of the images she sees and what they evoke, as well as the music she listens to while she undresses both herself and an icy New York – a city which, through her observant, perceptive writing, she makes seem all new.
---
El tango de la guardia vieja (What We Became)
Arturo Pérez-Reverte
Many English readers will know Arturo Pérez-Reverte for being the author of the swashbuckling series of Capitán Alatriste, which have been widely translated. His bestselling novels – with their fast-paced prose and entertaining plots – have sometimes been taken as minor literature, but he is also an extremely talented writer, whose skills are obvious in this "old-school" tale about love, tango, chess and life's twists and turns: a rollicking, globetrotting tour around the 20th century, this novel is pure joy and escapism. (NB: Just three days after I finished this article, this novel was published in English translation. However, I shall keep it in here as such an enjoyable read remains worthy of attention.)
---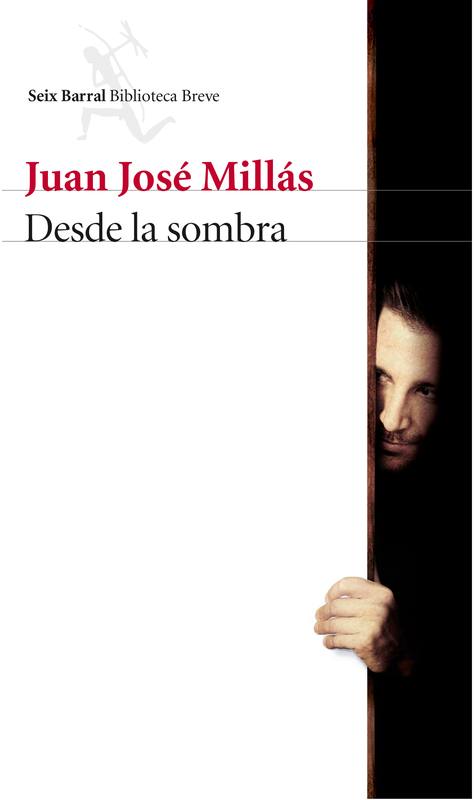 Desde la sombra (From the Shadows)
Juan José Millás
Juan José Millás has been referred to as the master of the unusual, a genius at portraying rare intimacy. Always attracted to what seems bizarre or inexplicable, there is something slightly odd and unnerving about his characters, who are often obsessed with the esoteric and physically hide away under the bed or in dark corners. The protagonist of Desde la sombra is no exception: he ends up living in a cupboard, helping the woman of the house while renouncing his own existence. As well as exploring the boundaries of insanity, Desde la sombra is a fiercely contemporary novel: it often alludes to trending topics, YouTube videos and the opinions of well-known Spanish journalist Iñaki Gabilondo, who appears frequently in the mind of the protagonist.
---
Últimas tardes con Teresa (Last Evenings with Teresa)
Juan Marsé
This one is incredibly surprising. While some of Marsé's other novels can be found in English, Últimas tardes con Teresa, arguably his milestone, is not. Published in 1966, the Barcelona-set book is about a forbidden love affair between a young woman from a well-to-do family and an immigrant from southern Spain; it is the Catalan bourgeois versus the proletariat, and its male protagonist, the "Pijoaparte" (from Murcia), has become an archetype of marginalized individuals among the affluent. This year marks its 50th anniversary and Spanish publishers have celebrated it with commemorative editions, some including previously censored passages. A charming, pertinent story, I do hope that Marsé's wonderful translator, Nick Caistor, gets the chance to render it into English soon.
---
Castillos de cartón (Cardboard Castles)
Almudena Grandes
This is a novel about artistic aspirations, youthful passions and sexual stamina. This may sound like a cliché, but since her first novel, Almudena Grandes has been brilliant and fearless when it comes to portraying intimacy. A shocking phone call from an old lover takes the protagonist down memory lane while she uncovers the real story behind the death of a now-famous painter. She remembers a part of her life during which everything was yet to happen for her and her peers: she was a young painter at the Facultad de Bellas Artes in Madrid who used to drive an old car and succumbed to an intense and unusual romance that changed her outlook on relationships. But don't fret: the story is not built on the usual romantic formulae; it is something much more intimate and true.
---
La habitación oscura (The Dark Room)
Isaac Rosa
Isaac Rosa is the youngest of the authors in this list but his work has already been critically acclaimed for his introspective style and his commitment to social issues. In La habitación oscura, a collective omniscient narrator tells the story of a group of thirtysomething friends who lock themselves periodically in a dark room after a power cut. This darkness liberates them, allowing them to set their own behavioural and sexual rules. There's a clear socioeconomic undercurrent to the book: these friends are people left behind by Spain's economic crisis. However, none of this is discussed overtly among the characters of the novel. Instead, there is a brilliant psychological tension as they sit silently in each other's company.
---
Compañeras de viaje (Female Travel Companions)
Soledad Puértolas
This is not a novel but a collection of short stories – and Soledad Puértolas is a master of the form. Her compilation Compañeras de viaje oozes sensitivity and charm and features a number of stories that deal with women travellers. Some are married and find themselves living in a Nordic country where the only link to a new world is their husband; some are in Seoul, where they explore the city with a driver while their husband does business; some are young au pairs in the UK or recent orphans who travel to an island to find a new lover. Some journeys begin and end in front of the mirror and others are dominated by the music that was playing at the time. These women differ greatly from each other but they all attempt to understand their place in the world by looking both inwards and outwards.
---
Mala índole. Cuentos aceptados y aceptables (Bad Nature. Accepted and Acceptable Short Stories)
Javier Marías
This one's a bit cheeky. While this compilation does not exist in English, one can find While the Women are Sleeping and When I Was Mortal in translation, which, combined, contain the majority (but not all) of the short stories in Mala índole. However, surely no list of the ten best anything in modern Spanish literature is complete without Marías. Mala índole itself is one of the longest stories in the compilation: a hilarious, original account of what befell the film crew that accompanied Elvis Presley to Mexico while they filmed Fun in Acapulco. The sheer variety of the stories – which involve ghosts, doppelgängers, a self-doubting hitman and disturbing confessions between strangers at a wedding – testifies to Marías's creative imagination.
Marta Pérez-Carbonell is from Spain and lives in the US. She is a professor at Colgate University (NY). She specialises in contemporary Spanish fiction and has taught Spanish literature, translation and Spanish language at the University of Cambridge and Royal Holloway, University of London, where she undertook her PhD. Her first book, The Fictional World of Javier Marías– Language and Uncertainty, is published by Brill.