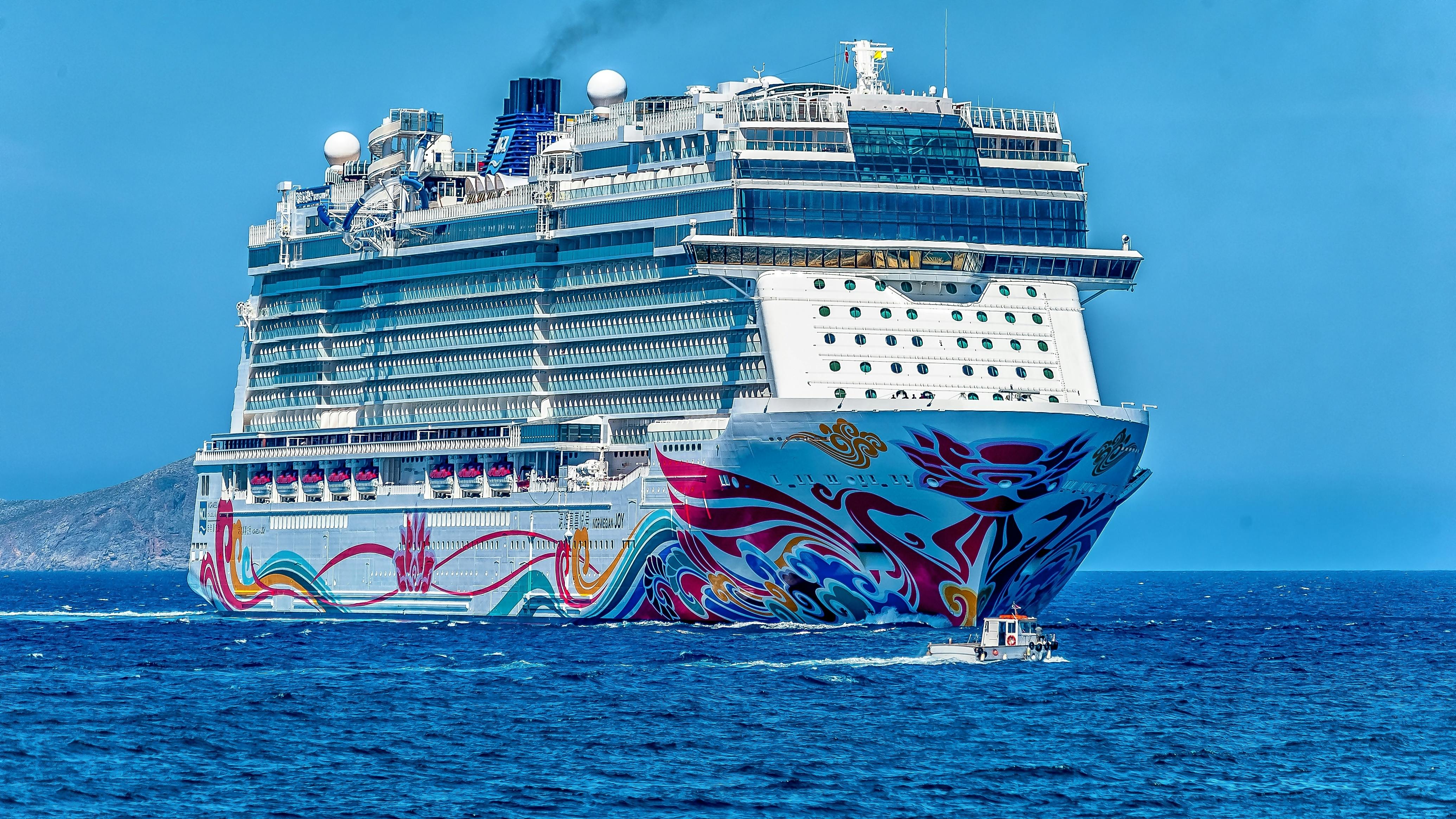 Luxury cruises have long been associated with opulence, relaxation, and indulgence. From gourmet dining to world-class entertainment, these floating sanctuaries offer travellers a chance to unwind and explore the world in style.
However, in recent years cruise lines have elevated the onboard experience by incorporating art into their ship interiors. Art has long been used to recreate luxury brands' rarity and value, with The Guardian highlighting the rise of luxury exhibitions among brands with a long heritage, such as Gucci and Chanel. Consequently, it's not surprising that art has seeped into the luxury cruise experience to enrich each cruise line's sophistication and cultural capital. Let's take a closer look at the implications of this relationship below.
Curating floating galleries: immersion in aesthetic wonder
Cruise ships have traditionally adorned their walls with artwork meant to serve more as mere decoration than provoke thought or analysis. In a curated art experience, however, expert curators carefully select and display artworks that complement the ship's aesthetic and ambience.
For instance, forward-thinking cruise lines like Celebrity Cruises have revolutionised the onboard art scene. Their Solstice Class ships feature impressive art collections, including renowned masterpieces by Picasso, Chagall, and Klimt. This ensures seamless integration of art into the overall design for guests to enjoy as they make their way to each cruise destination.
Auctions and art sales: exclusivity and modernity
Luxury cruises have embraced art auctions and sales to offer guests exclusive and modern art encounters. In some cruise lines, such as Viking Cruises, passengers can bid on exclusive art pieces inspired by the regions they visit. These auctions can engage passengers and help them build their art collections and their connections to the cruise line.
However, Norwegian Cruise Line recently took this concept to new heights, auctioning off six Non-Fungible Tokens to celebrate the launch of the Norwegian Prima. These unique digital artworks allow collectors to acquire exclusive pieces, mirroring the exclusivity of the cruise itself. By incorporating such modern art initiatives, cruise lines bring a fresh and innovative touch to the luxury experience.
Distinctive retail experience: artful exploration
Luxury cruises are known for their onboard stores and retail offerings, but there is a unique way they can take this experience to the next level. By integrating art into these retail spaces, cruise lines offer passengers the chance to engage in a journey of discovery, consciousness, and craftsmanship.
Guests can, for instance, explore the handcrafted weaving techniques of handbags at luxury accessories brand Aaks or see the state-of-the-art printing of reusable bags at The Journey. These are unique retail offerings by Explora Journeys, a new luxury cruise line from MSC that promises to deliver exclusively designed art-inspired products onboard. This invites passengers to delve into the creative processes, materials, and cultural significance behind the art, transforming shopping into a personal and transformative experience.
Cultural enrichment: unveiling art movements
Luxury cruises provide a unique platform for cultural enrichment, especially when taking inspiration from art movements. Take the avant-garde movement Surrealism, whose cultural influence has expanded worldwide since 1924. In our previous blog, we illustrated how even the Tate Modern exhibition in 2022 continued to pay homage to what is meant to be a continuous revolution that sabotages traditional art.
Surrealism's influence on the high seas has reached the passengers and crew of the Seven Seas Grandeur. This magnificent ship houses a captivating collection of notable works by Surrealism artists Picasso and Joan Miró. Building on the impact of using art to draw in guests and heighten a sense of luxury and culture, Regent Seven Seas Cruises, the Seven Seas Grandeur operator, introduces two new Fabergé-themed voyages. This fusion of art and history enriches the luxury cruise experience with cultural significance and deep appreciation for the artistic legacy.
By intertwining with opulence, art helps create an enhanced voyage for guests seeking an elevated artistic journey. For more on the intersection between the arts and culture, check out our other stories on Litro.